Greetings. It has been some time since we sent out our last newsletter. However, there have been several significant developments that make this message rather urgent. Before touching on those points, I thought you'd enjoy hearing from Claudia Bulgaru. Claudia is from Romania and recently went to Ethiopia where she was one of the young people who preached a campaign. We asked her to describe the impact this experience had on her life. She wrote:
"I feel very blessed because I had the opportunity to work in the Lord's harvest. I thought that I would go there and meet interesting people, but preaching the message of salvation and sensing God with me all the time transformed my life completely. I am a new person right now, thinking about our mission and how to share this great hope with many others. I cannot express in words what I feel, but I am certain I will never be the same person. Since returning, my mind dwells on God's work and I am praying like never before in my life. With gratitude, Claudia Cristiana Bulgaru"
Our focus is now on the 150-200 young adults from Europe, Australia, and elsewhere who will each preach a campaign in Mexico this June. These campaigns are facilitated in part through the financial assistance of ASI North America. When these campaigns conclude, most of the speakers will be attending the General Conference Session in San Antonio, Texas. We covet your prayers for these young speakers.
For the last several years, I have asked Pastor Jeremiah Weeks, our Associate Director, to move into the leadership role of ShareHim. He has picked up this responsibility with a clear vision and tireless initiative. It has been evident to me for some time that he should permanently carry this mantle of leadership.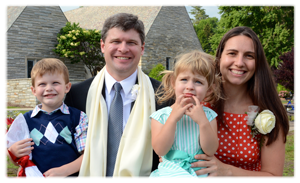 The decision of when to do this recently came into focus due to an unexpected and serious challenge to my health. For this reason I suggested to Elder Leslie Louis, President of the Carolina Conference, of which ShareHim is a part, that he take a recommendation to the Executive Committee that Jeremiah Weeks be named the Director of ShareHim and that I continue to support him in a consulting role as Director Emeritus. I am happy to say that the committee officially took that action yesterday.
Needless to say, the success of this transition now depends on you. Thank you for continuing your support for ShareHim, which has been one of the most successful lay-evangelistic initiatives in the history of our church, taking more than 13,000 lay preachers to lead out in evangelistic campaigns. Through your prayers and support, you have helped make it possible, and I cannot thank you enough.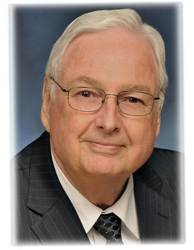 Please pray for me and my family during this difficult time. Anxiously awaiting His appearing, I am

Yours in Christ,