Kamil Kreutziger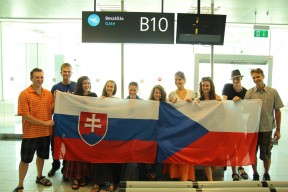 Our Team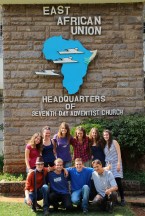 Our Team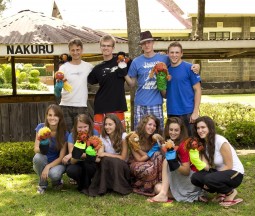 Our Team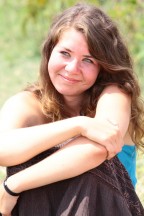 Paulina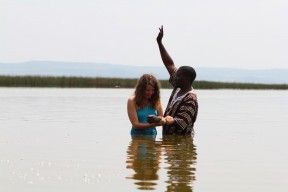 Paulina's baptism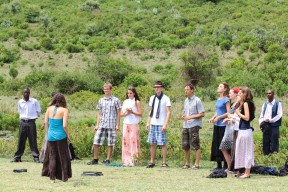 Singing to the Lord and Paulina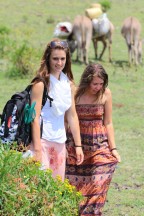 Paulina after baptism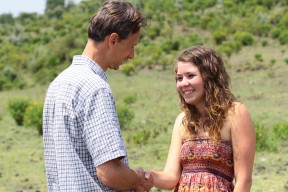 congratulations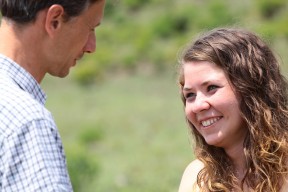 congratulations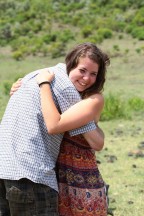 congratulations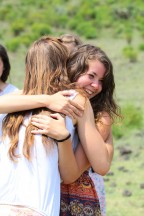 congratulations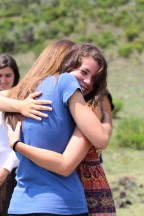 congratulations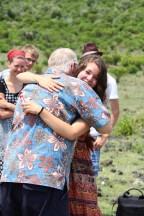 congratulations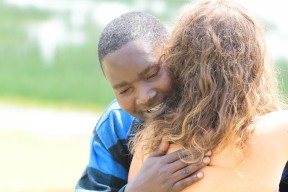 congratulations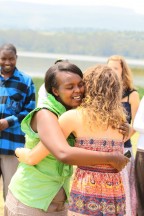 congratulations
Paulina's Baptism (My "Second Daughter's" Baptism)
August 2 2012 / ShareHim in Kenya, Jul. 6 - Jul. 21 '12
#559
by Kamil Kreutziger
Personal Testimony of Kamil Kreutziger.
The story started five years ago. After a personal tragedy in marriage I was left alone, without daughter, with no place to stay. My heart was injured and heartache was raging in my inner self. My friends from the Czech Republic who were in Canada offered me their place for three months. There was just one condition; I had to stay there with their 18-year-old daughter and keep an eye on her. Ok, I agreed. It was a better option than to stay outside or moving from one hostel to another.

So, I reached their place on September 17, 2007. After 3 days on a school trip, Paulina reached the place as well. At first she was a little bit reserved, but as the time went on we became very good friends. I was preparing meals for her, helping with school homework. She was playing piano for me and unconsciously helping me to overcome my personal tragedy. I am sure, God was in charge. After some time we were talking and sharing lives every evening after dinner. We enjoyed it very much. For the first time after so many years I found myself that I am looking forward to go "home," because somebody loved me and I loved her. Paulina became my "second daughter" and we often teased each other with this fact.

Then my time came, her parents returned and I moved to another location prepared by our loving God. Paulina finished her high school and entered university. Some years passed and we saw each other from time to time. Finally this 2012 year came.

I was preparing the short-term mission trip with ShareHim and INRI road student's organization. My friends and pastors were addressing students who would be proper candidates to such mission. One of them was Paulina, already studying Chinese and Polish at the university. She said YES and went with us to Kenya. It was pleasant for me, to have her in our team. And here in Kenya, it happened.

You know, we had six really pretty girls in our 10 member team. So, the evergreen of our stay in Kenya were proposals of marriage. Most of our girls were proposed to. Sometimes it was innocent, sometimes we had to intervene. Nevertheless, the nicest proposal was that of Paulina. One evening, Paulina announced that she had been proposed to. So all of us were immediately interested to know all the details! After Jana, Blanka and Alice, it was the fourth proposal in a row. (You know, white girls in Africa are now really in.)

So, we asked Paulina who was that lucky one. But, it was just Paulina's game. The fortunate one was Jesus Christ himself! Paulina decided to say YES to His proposal to live together forever and place her life into His hands here in Kenya. Wow! She will have a baptism! Everyone bursts into loud cheers. Immediately congratulations went on to her. We were extremely happy, looking forward to this special moment like little kids! And for me it was something incredible. My "second" daughter is going to be baptized!

Several days later, on July 22, Paulina was baptized in the lake Elementaita. She finalized her decision to belong to Jesus Christ while preaching ShareHim evangelistic campaign and sharing Jesus with others in Nakuru, Kenya.

"Oh Lord, thanks for Paulina. I am so happy that she gave her heart to you. Bless her abundantly, please."